The winter sales and Paris Fashion Week are hot in January
Publish on Sunday, 10 January 2016 in Fashion and Shopping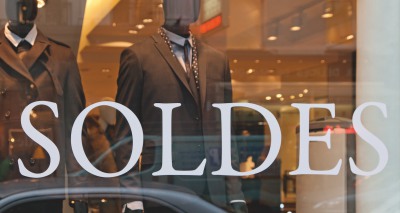 Paris never gives anyone a chance to be bored at any time of the year and January is no exception to the rule. The Hotel Niel offers its best wishes for this New Year, which begins with a distinctly fashion-oriented January. The winter sales and Fashion Week promise an exciting time in the city where fashion reigns supreme.
Experience the winter sales in the global fashion capital
A trip to Paris would be incomplete without a shopping spree! And when it comes to retail action, the winter sales, from January 6th to February 16th 2016 offer an event not to be missed. What's more fun than to go hunting for bargains amidst the vast choice and superb shops of Paris? Start with the Champs Elysées, a few minutes' walk from the Hotel Niel, where you can take advantage of bargain prices offered by major retailers. Then take a short Metro ride to the universally famed department stores, Galeries Lafayette and Printemps, shrines to the art of shopping. Finally, venture into some of the many small designer boutiques ... You'll not leave empty handed!
Fashion Week shakes Paris in January
Twice a year, during Fashion Week, everyone has their eye on Paris. The city is abuzz with the excitement caused by new collections being unveiled, hot new designs being shown and trends being set. Fashionistas flock from catwalks to parades and from presentations to parties. There's no time to stand still. This winter, the capital becomes more than ever "the place to be", as from January 20th to 24th it's men's fashions in focus, and from January 24th to 29th Haute Couture is on the catwalk. Nowhere else can you catch the latest trends at their hottest and judge the way the winds of fashion are blowing. The greatest design talents compete to offer the most extravagant shows and each year they reinvent their universe to surprise and excite the audience.
Picture: © Paris Tourist Office - Photographe : Amélie Dupont
« Back to articles