Take a photography themed break in Paris
Publish on Wednesday, 10 October 2018 in Fairs and Trade Shows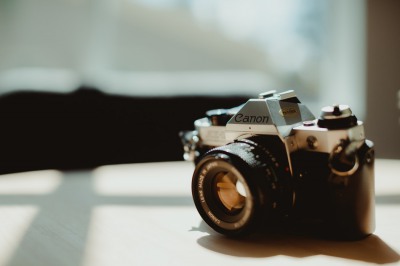 The month of November is a tribute to photography in Paris with major events such as Paris Photo and the Salon de la Photo. Put on your most beautiful smile and hunt down the best spots to fill your photo library with wonderful memories.
Paris Photo, in front of the lens
From November 8th to 11th, 2018 the Grand Palais will become the essential place to be for professionals and photo lovers. It's four days of photographic fascination for amateur enthusiasts, professionals and representatives of the largest French and international galleries. The largest photography fair in Europe, Paris Photo takes a close look at the 8th art from its beginnings to today, reveals the latest global trends and examines various forms of photographic expression through a diverse selection of works and artists.
11th Salon de la Photo
From November 8th to 12th, 2018 at the Porte de Versailles Exhibition Centre you'll find the biggest brands in the world of photography, manufacturers and importers of photo equipment, schools and professional groups in a trade show that highlights the photography profession, photographers, the latest technological innovations, the practice of this medium and the work of emerging talents.
The best photo spots in Paris
Exercise your photographic eye in more original locations than just the Eiffel Tower or the Champs-Elysées! Lovers, take a tour of the Passage de l'Ancre (3rd arrondissement) a lovely plant-bedecked alleyway; the Villa Léandre, a jewel in the heart of Montmartre; and the arcades of the Place des Vosges for romantic atmosphere. Typical Parisian covered walkways with a vintage feel are also perfect photogenic spots. For urban photography enthusiasts we recommend the Rue Crémieux, a cobbled street of multicoloured houses (12th); the Rue Desnoyez (20th), the most graffiti tagged street in Paris; and the Paris Metro stations, each of which has its own unique character.
******
For more information :
- Paris Photo
- Salon de la Photo
---
Hotel Niel, a 3-star hotel near the Triumph Arc
« Back to articles