The Jardin d'Acclimatation gets a new look
Publish on Tuesday, 10 July 2018 in Visit Paris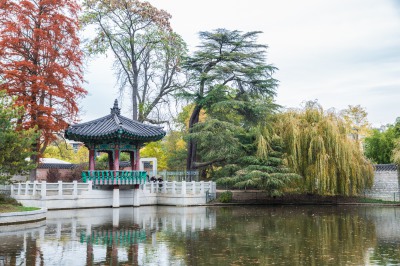 The favourite park of Parisians young and old has received a makeover this past year and its new face is unveiled in June ! It now boasts 40 fantastic attractions, including 17 brand-new ones that will delight children, teenagers, and adults alike. During your stay at the Hotel Niel, discover the Jardin d'Acclimatation version 2018 for an afternoon filled with fun and laughter.
The Jardin d'Acclimatation delights nature lovers
Everything has been designed to delight in the newly renovated Jardin d'Acclimatation. It now has new rides designed to give you a big thrill. But it also has plenty to appeal to nature lovers, as it's now home to about 500 animals including exotic birds, goats, rabbits and sheep. You can take a stroll amidst the incredible diversity of the 18-hectare park's plant life. Then, when all the fun and excitement has given you an appetite, you have a choice of 16 places to eat.
Fun for all the family at the Jardin d'Acclimatation
From the sedate pleasures of the picturesque Korean Garden and the Enchanted River to the white-knuckle thrills of the four large roller-coasters, this fabulous public park has something for everyone. It's also educational, having a working farm and an apiary where youngsters are introduced to the wonders of biodiversity and the cycles of the rural world.
The Hotel Niel Paris offers pure elegance
Make sure that your stay in Paris is as idyllic as possible by making a reservation at the Hotel Niel Paris. Conveniently central and close to the Champs-Élysées, our hotel welcomes you in contemporary and chic surroundings befitting its three stars. Make the most of your Parisian summer break by staying in one of our spacious and tastefully decorated rooms !
« Back to articles