Beauty and sensuality at the Lido in Paris
Publish on Friday, 10 November 2017 in Unusual Paris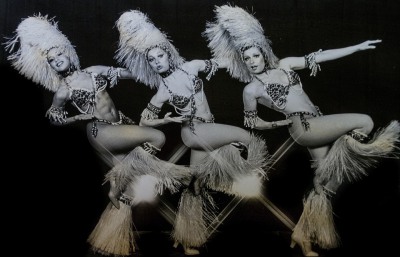 In the deep midwinter, what better way could there be to warm up your mood than with a magnificent show, all light, spectacle and femininity, at the legendary Lido cabaret in Paris? You'll see the most beautiful dancers playing a subtle game of light and shadow. And after the show, remember that the Hotel Niel is just a short distance away!

The essence of Paris at the Lido on the Champs-Élysées
It is on the Champs-Élysées, the most beautiful avenue in the world, that the capital best expresses its haunting and wild personality. It is therefore only natural that the Lido, a legendary and timeless cabaret, should make its home in the part of the city that best captures the essence of Paris. The Lido revues are known worldwide for their refinement, glamour, elegance, dazzling set designs, superb performers and, of course, the beauty of the dancers, including the renowned Bluebell Girls. As the year comes to an end, treat yourself to Paris Merveilles, the breathtaking show created by Franco Dragone that is a heartfelt tribute to the City of Light.

Your three-star stay at the Hotel Niel in Paris
Chic and unique, the Hotel Niel overlooks the Champs-Elysées, between the Arc de Triomphe and Porte Maillot, and just a few metres from the Lido. Our conveniently situated hotel is an elegant and warm establishment, where you will be welcomed by our friendly and available team. Its peaceful atmosphere, along with its large fireplace in the middle of the lounge and its pleasant and tastefully decorated rooms, will undoubtedly make it your favourite hotel in Paris. Whether you're visiting on a business trip or for a romantic getaway, choose this exceptional hotel right in the centre of the capital for your Parisian stay.
« Back to articles