Parisian ice creams will delight your taste buds!
Publish on Saturday, 10 June 2017 in Unusual Paris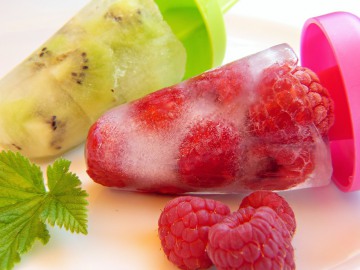 Summer is fast approaching and, as the days grow warmer, the appeal of a refreshing ice cream becomes irresistible. Note to gourmets, the best Parisian ice cream makers will delight you with delicious cold creations embodying all the magic of summer. You can find them in the four corners of the capital. The Hotel Niel offers some tasty suggestions.
Renowned ice cream makers
Paris has some ice cream makers who are internationally renowned. Perhaps the most famous in the world is Berthillon, the glacier supreme, which has maintained its traditional ice cream making methods since 1954. Then there's Raimo, where they have been making exquisite ices since 1947.

New generations and new flavours
For a few years now, the capital has seen the rise of some up and coming glaciers. These often offer unusual flavours that you won't find anywhere else.
You can enjoy ice creams prepared before your eyes by flash freezing using liquid nitrogen in Nitrogenie.
You will taste the delights of mango and Espelette pepper at Glazed, an ice cream parlour with bags of personality and a tendency towards experimentation with surprising flavours, each of which is named after a song or a film title.
You'll succumb to the fun duets such as caramel-ginger offered by Tropicale.
Finally, you are sure to adore the adventurous frozen compositions comprised of almond milk and calisson, geranium and crushed pistachio, rosemary and olive oil or truffle from Lubéron at Scaramouche, the famous Montmartre artisan ice cream maker.
If you thought ice cream was all about cornets and scoops, we would like to point you in the direction of iceRoll! Here the ice is spread on a cooling plate, wrapped like a pancake and served with fresh fruit. While in Spaghettina you can try ice cream presented in the form of spaghetti.
Finally, if you want an ice cream to enjoy with your sweetheart, head over to Amorino, famous for its iced macarons and superb rose-coloured ice creams.
« Back to articles