Luxury and prestige at the Jacquemart André Museum
Publish on Monday, 5 March 2018 in Visit Paris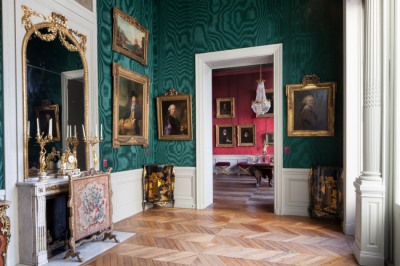 A few steps from the Champs-Elysées and the Hôtel Niel is one of the most beautiful treasures in Paris; the Jacquemart André Museum. Here you will discover magnificent rooms furnished in the finest of 19th century taste, as well as an astonishing collection of paintings. Intimate, romantic, unique, the Jacquemart André Museum takes you off the well-beaten Parisian path and offers an exceptional experience.
The Jacquemart André Museum; discovering high society
The Jacquemart André Museum was established in the home of the wealthy collector Edouard André and his wife, the painter Nélie Jacquemart. Great lovers of Italy, the couple took many trips there and so, over the years, built a superb collection of paintings and other artefacts. Visiting the museum, you will be immersed in the rarefied atmosphere of 19th century high society. You will find yourself seduced by the opulent splendour of the apartments, the charm of the winter garden and the delicate elegance of the furniture. This journey through time to a gilded era will quench your thirst for beauty.
The Hotel Niel Paris, your cosy cocoon in the capital
Located in a charming street of the chic 17th arrondissement of Paris, not far from the Champs-Élysées and the Jacquemart André Museum, the Hotel Niel Paris offers a typically Parisian atmosphere that is elegant, yet warm. You can enjoy a moment of relaxation by the huge fireplace in the lounge of the hotel, before retiring to the calm and comfort of your room, decorated with taste and care, and well-appointed. Our hotel is ideal for a successful Parisian getaway, whether solo, as a couple, with family or friends. We will be more than happy to welcome you for your stay in Paris!
Photo Credit : Official Website of the Museum
« Back to articles