Our news for September
Publish on Saturday, 10 September 2016 in Hotel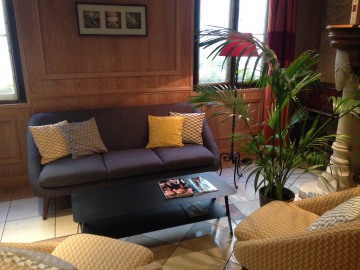 To ensure that your stay in Paris is memorable from beginning to end, it's important to leave no detail to chance. This is particularly crucial when it comes to your selection of a hotel in which to spend those precious days of pure escape in the most beautiful city in the world. The Hotel Niel Paris is a good choice, especially when you hear how our services and amenities are now better than ever.

Hotel Niel Paris: brimming with Parisian charm
Ideally situated between the Porte Maillot and the Arc de Triomphe, our hotel can be found at the top of the Champs Elysées, where it offers a conveniently close proximity to the major attractions and key locations of the capital, including the Eiffel Tower, the Defense business district and the most famous avenues in the world. Particularly well served in terms of transport, our hotel fulfils all requirements. Here, in the heart of the 17th arrondissement, we offer a high level of comfort that complements the superior quality of our services at all times. To make the prospect even more appealing, we have some news about our establishment that we think will interest you.

Find out why we are better than ever
This summer, the Hotel Niel Paris has enhanced its range of services to make your stay this autumn even more satisfying and delightful than ever. You'll find that significant improvements have been made in the guestrooms, including larger and better TVs and a new model of hairdryer. For those who are looking for the perfect start to the day, we can also offer a new full, nutritious and delicious breakfast (self-service hot drinks, fruit, cheese, meats, fresh bread) that will set you up perfectly for pleasure or business. In the reception area we have also provided new furniture (chairs and tables) to make our guests feel even more comfortable. We want to ensure that your stay in Paris lives up to your dreams, and we're doing everything we can to make them come true.
« Back to articles