Discover the Festival du Merveilleux in Paris this year!
Publish on Sunday, 10 December 2017 in Events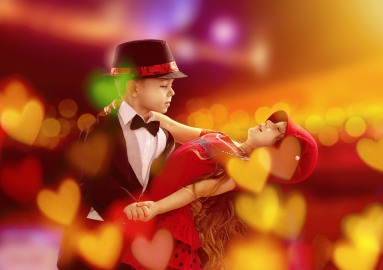 Whether you're an adult or a child, the brightly painted glamour and magic of fairgrounds excites the imagination. It's a place where borders blur and anything can happen. This fascination and enchantment is captured perfectly by the Festival du Merveilleux (Festival of Wonders), which takes place in the temple to the dreamlike world of funfairs that is the Musée des arts Forains (Museum of Fairground Arts). The Hotel Niel recommends this family-friendly event!

The Festival du Merveilleux; magic for young and old
Treat your family to an unforgettable break in Paris for the festive season! From December 26th to January 7th, the Musée des Arts Forains welcomes the 8th edition of the Festival du Merveilleux, an event that your family will adore! Entertainment is provided by masterful storytellers, musicians, puppeteers, acrobats, tightrope walkers, dancers and more. In addition, you will be free to explore the many charms of the museum, with its rides, games and automata, and enjoy fairground treats such as candy floss and toffee apples. Enter a mesmerising and vibrant world, and be carried away by its magic!

Extraordinary spaces at the Festival du Merveilleux
The Musée des Arts Forains is divided into various extraordinary spaces. There is the funfair, with its merry-go-rounds and other rides. Then comes the Theatre of Marvels, a palace of dreams, where the real and the virtual meet, while the Magic Mirror is a former 1920s ballroom where reflections and optical illusions play with your perceptions. However, your accommodation in Paris should be firmly rooted in reality. Choose a hotel that combines great comfort, a central location and a warm atmosphere. The three-star Hotel Niel, in the Champs Elysees area, combines these qualities with superb rooms to delight you and your family.
« Back to articles