The French Open 2017; game, set and match at the Roland Garros
Publish on Monday, 10 April 2017 in Events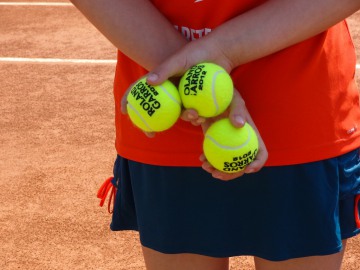 Why not enjoy a stay at the Hotel Niel and attend one of the most anticipated sport events of the year? The French Open tennis tournament, scheduled for May 22nd to June 11th, brings together the giants of the tennis world to once again clash in cataclysmic clay court combat. Who, come June, will have the honour of lifting the trophies? Sports fans everywhere are eagerly anticipating the spectacle of world-class athletes battling it out on the famous red courts of the Roland Garros Stadium.
The men in contention at Roland Garros
The championship will involve many notable title contenders, including the 2016 victor Novak Djokovic, his rival Andy Murray and other tennis titans such as Roger Federer and Stan Wawrinka, who hopes to create an upset as he did in 2015. Then there's Rafael Nadal, who is aiming for a 10th French Open triumph. On the French side, the unstoppable Monfils, Tsonga and Pouille will be present. In addition, the tournament will test the capabilities of the upcoming generation of players, including Kei Nishikori, Dominic Thiem, Milos Raonic and Marin Cilic, each of whom will be eager to prove themselves.
The women looking to lift the trophy
The ladies will not be outdone when it comes to sporting action as Garbine Muguruza of Spain seeks to retain her 2016 title against rivals as formidable as Serena Williams, Simona Halep and Angelique Kerber. Who are the French hopes for 2017? How about Alizée Cornet, Pauline Parmentier, and Kristina Mladenovic, who made it to the 3rd round in 2016?
Roland Garros for star spotters
This year Roland Garros will again host a procession of stars who will keep the press happy and delight the star spotters who come to the event in search of their favourite celebrities. The French Open attracts a host of famous people who come to see and be seen, sometimes attracting as much attention as the players themselves!
« Back to articles