Exhibitions in Paris: Oscar Wilde and Hergé
Publish on Thursday, 10 November 2016 in Events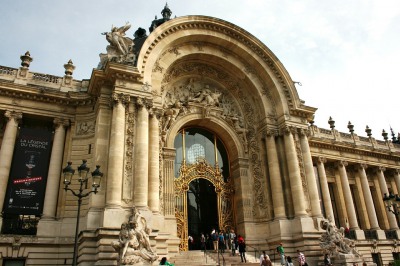 Paris is full of surprises for all lovers of art and culture. As we approach the end of the year, exhibitions dedicated to major names in literature have sprung up in the capital. Oscar Wilde and Hergé are the major players in these events. In the Petit Palais and the Grand Palais, these two creative geniuses are ready to usher you into their compellingly imaginative worlds. Those worlds await your discovery during your stay at the Hotel Niel!
The Insolence Incarnate of Oscar Wilde

From September 28th, 2016 to January 15th, 2017, the Petit Palais pays tribute to the great writer Oscar Wilde. Entitled Insolence Incarnate, this exhibition traces the private life of the man and the literary life of the author. Born in Dublin in 1854 and ending his days in Paris in 1900, this brilliant novelist, essayist, short story writer, poet and playwright was both a Francophone and a Francophile, so it is entirely appropriate that his legacy is honoured in the city he loved. In addition to original manuscripts, the Petit Palais is also displaying documents, pictures, cartoons, drawings, paintings and various personal effects pertaining to Oscar Wilde. A journey to the heart of his work awaits you.
Georges Rémi, alias Hergé, at the Grand Palais

The Hotel Niel Paris is also delighted to recommend the major exhibition at the Grand Palais devoted to Georges Remi, better known as Hergé. Running from September 28th to January 15th, 2017, this is an in-depth look at the creative approach of the Tintin cartoonist and the inspiration he drew from movies, painting, photography and adventure stories. Come and see the genesis of Tintin and the other, lesser-known, comics and characters that emerged from the fertile mind of Hergé, and view pages of his original art.
If you're curious about these two giants, we advise you to choose a well-established and comfortable hotel near the Petit Palais and the Grand Palais. Ideally located between the Arc de Triomphe and the Porte Maillot, the Hotel Niel is certainly convenient!
« Back to articles