A distinctively Parisian pleasure; enjoying a drink on a rooftop
Publish on Sunday, 10 June 2018 in Flavors and Gastronomy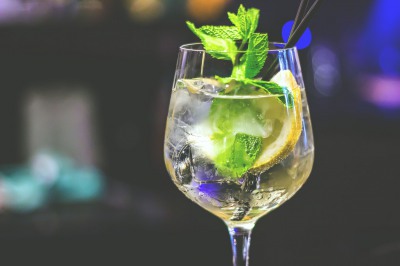 Paris is launching into the glorious days of summer, and there's no better way to make the most of the sunshine than to enjoy a drink on a trendy rooftop terrace. The Hotel Niel Paris offers you a selection of unmissable places where you can hit the heights and admire the view!
Mama Shelter for an arty and cool atmosphere
The most beautiful rooftop in the east of Paris is without a doubt the Mama Shelter, with its wooden terrace and colourful cushions. Accessible from lunch to dinner, the place is an invitation to party and relax. Enjoy an aperitif or a delicious meal while admiring a unique view of the capital.
Brasserie Auteuil for a chic and flowery lunch
A different kind of ambience is offered by the chic Brasserie Auteuil, whose rooftop stands above the heart of the 16th arrondissement. The rattan furniture, beautiful greenery and flowers give a delightful character to this rooftop, one of the attractions of which is a particularly complete cocktail bar! Discover it today.
The Perchoir, the terrace for creatives
The Perchoir is located in Menilmontant on the 6th and 7th floors of a former industrial building and opens onto a sublime panorama over the rooftops of Paris. The ivy dripping under the pergola and the numerous cushions give an exotic air to this terrace frequented by the artists and other creative types of Ménilmontant. You'll feel at home there, for sure.
The Molitor, a pool converted into a spa and rooftop
It was a hub of the underground in the late 90s, complete with legendary parties and urban art. The Molitor swimming pool has now been converted into a chic spa and trendy rooftop, to the delight of Parisians and visitors alike.
You're sure to find relaxation and contentment high among the rooftops of Paris!
« Back to articles