See the artist in a new way at the Dali Exhibition
Publish on Thursday, 10 May 2018 in Visit Paris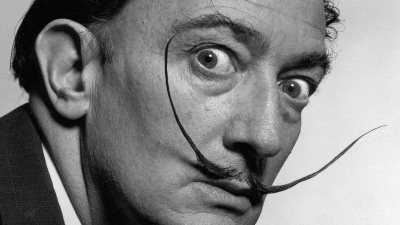 Imaginative, daring, and simply brilliant, Salvador Dali turned the world of art upside down with his beguiling madness and striking creativity. The Espace Dali in Paris, in the charming district of Montmartre, will take you on an astonishing journey into the mind of the Spanish master surrealist, offering works both intense and sublime. A fascinating place to discover during your stay at the Hotel Niel!
Salvador Dali, the free spirit
Painter, sculptor, illustrator, the man with the extravagant moustache bestowed his extraordinary talent on many artistic disciplines. His drawings open our imagination and seem to simultaneously reveal a secret, an intimacy, a dream. In Dali's work, soft watches slip into the void, snails adopt a human face and elephants have long grasshopper legs. It's easy to fall in love with his work as his drawings, paintings and sculptures resonate immediately and touch us on a profound level. Whether you're a connoisseur of the artist's oeuvre or simply curious to see what all the fuss is about, you'll be delighted to immerse yourself in the fantastic and poetic world of Salvador Dali. A visit to the Espace Dali is also an opportunity to discover the picturesque and historic district of Montmartre, perched atop its hill.
A tranquil stay at the Hotel Niel Paris
Located in the chic 17th arrondissement, not far from Montmartre, the Hotel Niel Paris is a three-star establishment and the ideal choice for your summer break in the capital. The rustic chic setting brings together the beauty of fine materials and the warmth of vintage decor. The bright and spacious rooms provide a sense of tranquillity. The hotel is close to Porte Maillot and the Arc de Triomphe, which overlooks the Avenue des Champs-Elysées.
« Back to articles